"Stupid exercise. I did a push up last year, was that not enough? Doesn't it keep for a while? What do you mean no!"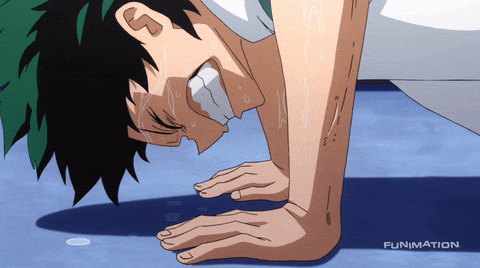 Yes, this was me. The dread of having to exercise. Despite my lineage of athletes, (grandpa was a major athlete…pole vaulter and all!), I have really never had an inclination towards exercise much less sports. All the athleticism went to my brother and sister. I have tried going to gyms, even went to a fancy all women gym. But it never stuck. To actually get motivated enough to leave the house, drive to the gym, workout and then come back home. Then there were all those people, I did not like sweating and stuff in front of them, it just wasn't for me.
Nevertheless, I was determined to find someway to get regular exercise. A friend recommend walks. So, my husband and I started to go on regular walks together several times a week.
Walks are a great idea anyone can do.
Walk around your neighborhood (that's how I met all these amazing animals) or take a walk or hike in the nature areas around you. Either way, you get some fresh air, spend quality time with loved ones and get some nice gentle exercise. Win, win!
After a while of putting the walks on our routine, I felt like I wanted more. So, I explored countless exercise programs on you tube. After about half a year of trying out different you tubers, getting bored or getting hurt, I found
I got to say, she changed my life. She makes it so easy to do yoga every single day. How does she do this you may ask? Well, her options are endless, and she is incredibly encouraging and motivating. She has Foundations of Yoga videos that show you how to do the basic yoga stances and moves correctly. She reminds you as you do her videos to keep move your body in a way that is kind and gentle. Her motto "Find What Feels Good" reminds us that our bodies know how far to or not to go. She has videos for when you feel sick or hurt your back. She has videos to welcome in the day or put the night to bed. She has playlists you can pick by how long of a video it is. Adriene has even got whole month programs. She has got it all. Oh, did I mention this is all FREE? Yup! Nice!
I started with the easiest thing possible….
the tiny morning exercise. It gives you a good little stretch and makes you feel like you did something, because you did! I slowly added longer routines into my mix. Now and then I go back to the tiny exercises when I think I don't have time or when I don't want to exercise, but do it anyway cause it's so great and quick.
On a personal note, I just love this lady. She dresses conservatively- even though with her body she could do all the yoga in a bikini and still look amazing- but she's not showy, she is humble. She has a kind and gentle soul.
Plus, she even has her dog Benji in the videos sometimes, which is so my very favorite.  If you live in Austin, Texas, you may actually be lucky enough to attend one of her classes in real life.
Our bodies not only deserve the right food, but also some nice exercise. I promise you if you take this time for yourself, you will welcome the results, both in your body and your mind.  Whether you are 15 or 75, there is something here for you. Your body does so much for you all day every day. Take a few minutes to repay yourself for all that work, all these years. You deserve this kindness for yourself.
So take this gift of yoga from this lovely young lady. She is kind enough to share her gift with us. Thank you Adriene!
https://www.youtube.com/user/yogawithadriene
Please reload